Welcome to DJF Property – specialists in property and management services in the Surrey area.
The core of the business is bespoke property management and maintenance services, from studio apartments to luxury mansions, for landlords and their tenants. Whether it's introducing a suitable tenant for the property or a full management service, our dedicated team of professionals with extensive knowledge and experience of property management and a proven track record deliver to the highest of standards at all times.
We believe communication is absolutely essential in ensuring the management of our clients' properties are the best that we can offer. We believe in providing a service that is tailored to your requirements, at all times, that delivers a highly professional, discreet, dedicated service that brings our clients' complete peace of mind.
In addition, we provide property consultancy advising on new homes and sourcing the best sales agents for marketing your home, potential sites and new developments.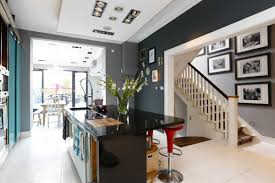 Discover how DJF Property can help you with your property needs and requirements, see our full range of bespoke services or contact us.
Associated with Elizabeth Hunt & Associates, an independent lettings agent in Surrey, and Blueray Design & Build offering a bespoke villa search service in Spain, we are able to source suitable properties for potential landlords and tenants.