Services
Residential Property Management.
Residential Lettings.
New Homes Finder.
Development/Sites.
Bespoke Village Search Service in Southern Spain.
DJF Property provide a bespoke property management and maintenance service that is specifically tailored to your requirements and that of your property including regular visits, contract maintenance, staff and household management, rent collection and monthly statements, and emergency Out of Hours service for tenants.
Our regular property visits including liaising with tenants, building relationships to ensure that any problems that may arise, potentially or otherwise, are dealt with promptly, efficiently and with the minimum amount of fuss – now that's peace of mind!
We are also able to act as your representative in co-ordinating interior refurbishment projects to the property, and smaller ad hoc projects, particularly for overseas clients. Because DJF Property is independent and has established excellent relationships with the best third parties in the area, including architects, builders, interiors designers, gardeners and more, we are able to recommend the right contractors and consultants for the work involved, and manage the project through to its completion on our clients' behalf.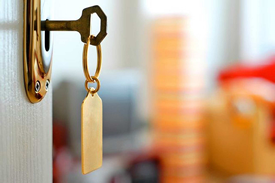 Our bespoke property management services include:
Free visit and assessment, advice and report on rental potential of your property.
Rent collection and prompt payment to our client.
Monthly statements.
Monthly or weekly progress reports.
Regular property visits and liaison with tenants.
Protection of tenant's deposit in the DPS.
Services of reputable, efficient consultants, contractors and tradespeople.
Emergency Out of Hours service for your tenants.
Refurbishment/building project management.
Potential rental property sourcing.
Contract maintenance (air conditioning, swimming pools, central heating, etc.).
Household staff management (housekeepers, drivers, gardeners, etc.).
Potential tenant introduction and accompanied viewings.
Inventory and references management.
Contact DJF Property on 01372 466021 or 07770 694900 to discuss your bespoke property management requirements in more detail, or email daniella@djamesfancy.com.